Love ranch dip for veggies and chips? It's easy to make homemade ranch dip with ingredients you probably already have in the pantry!
One of the easiest ways to get nearly anyone to eat more vegetables is to serve them up with a big bowl of ranch dip.
Even though I'm a farmers market fiend and have been cooking up vegetables for years, I can't help diving into a bowl of ranch dip whenever it appears at a party.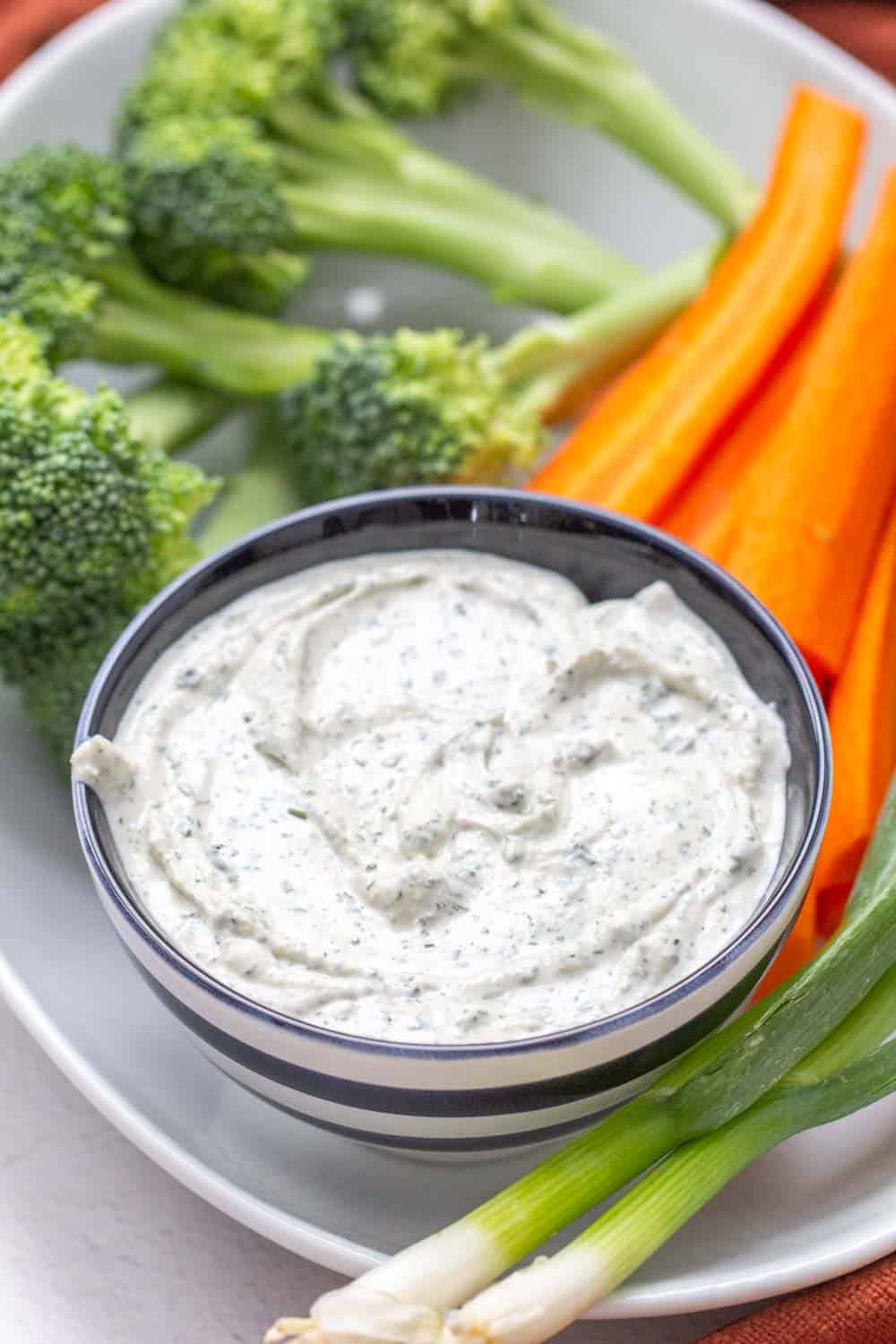 Homemade ranch dip? Even better.
While I'm definitely in love with roasted vegetable dip or bacon onion dip, sometimes you just want something that only takes a bit of stirring.
You probably already have most, if not all, of the ingredients on hand already!
What seasonings are in homemade ranch dip?
Ranch is a flavor we all know and love, but what's really in it?
The typical ranch seasoning contains dill, onion, garlic, chives, salt, and pepper. The onion can be either powdered or flaked, while the herbs are typically dried. You can also add parsley if you like.
A key component of ranch is buttermilk, which gives it the signature tang.
For this recipe we use dried buttermilk powder. You can find this in the baking aisle of your grocery store, near the cans of condensed and sweetened milks.
Buttermilk powder lasts a long time and can be used in a variety of recipes, so keep some on hand!
You can also use it to make your own homemade ranch seasoning to add ranch flavor to any recipe.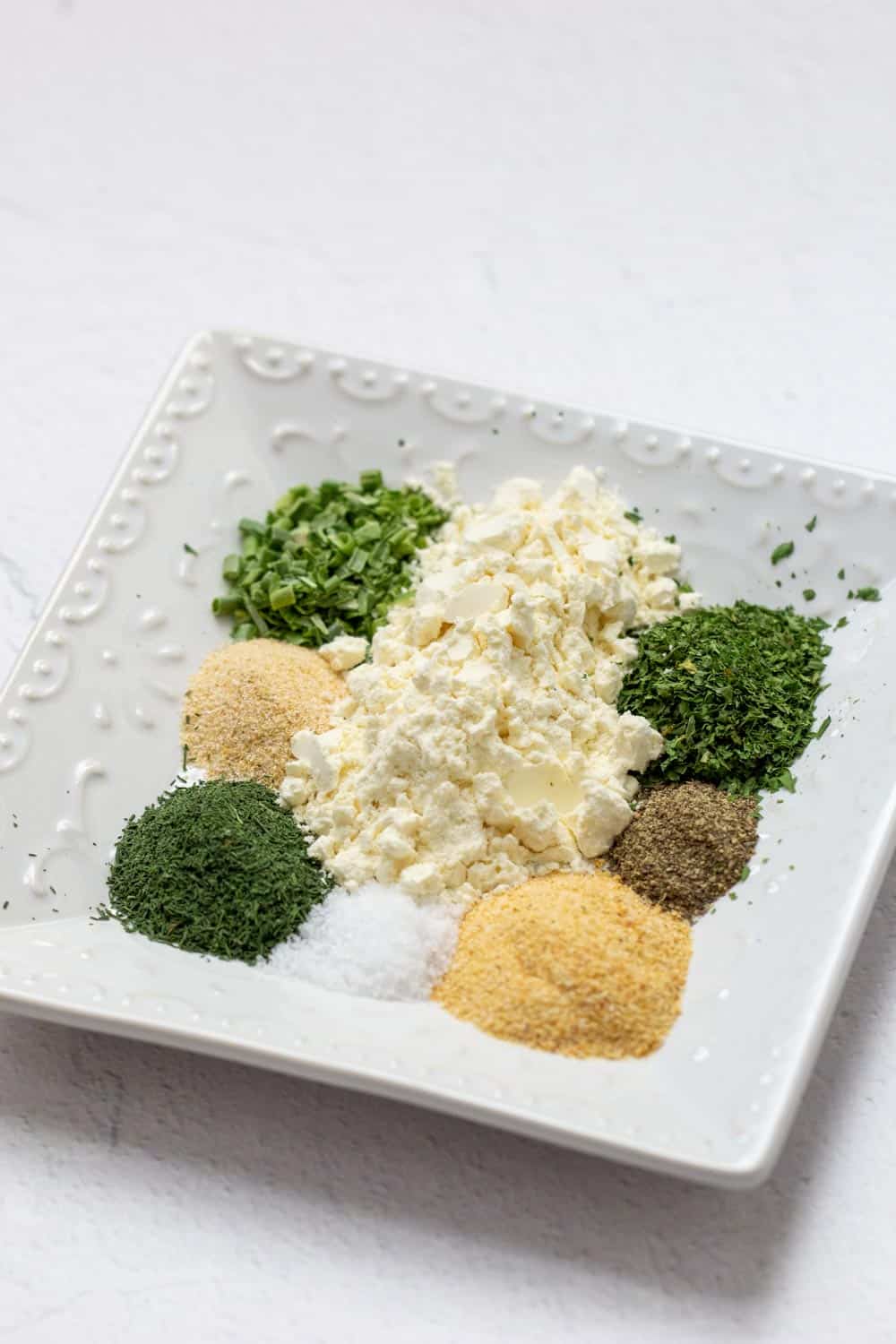 Can I use yogurt in homemade ranch dip?
If you want to add extra tangy flavor while making your dip a bit more healthful, you can swap yogurt in for the sour cream.
I like to use Greek-style yogurt, which is thicker, but any plain yogurt will do. The fat level depends on your own personal preferences, so grab what you like.
Yogurt often has accumulated whey on top when you open the container. You can either pour this off before mixing into your dip, or mix it all in.
If you like a really thick dip, pour off the whey!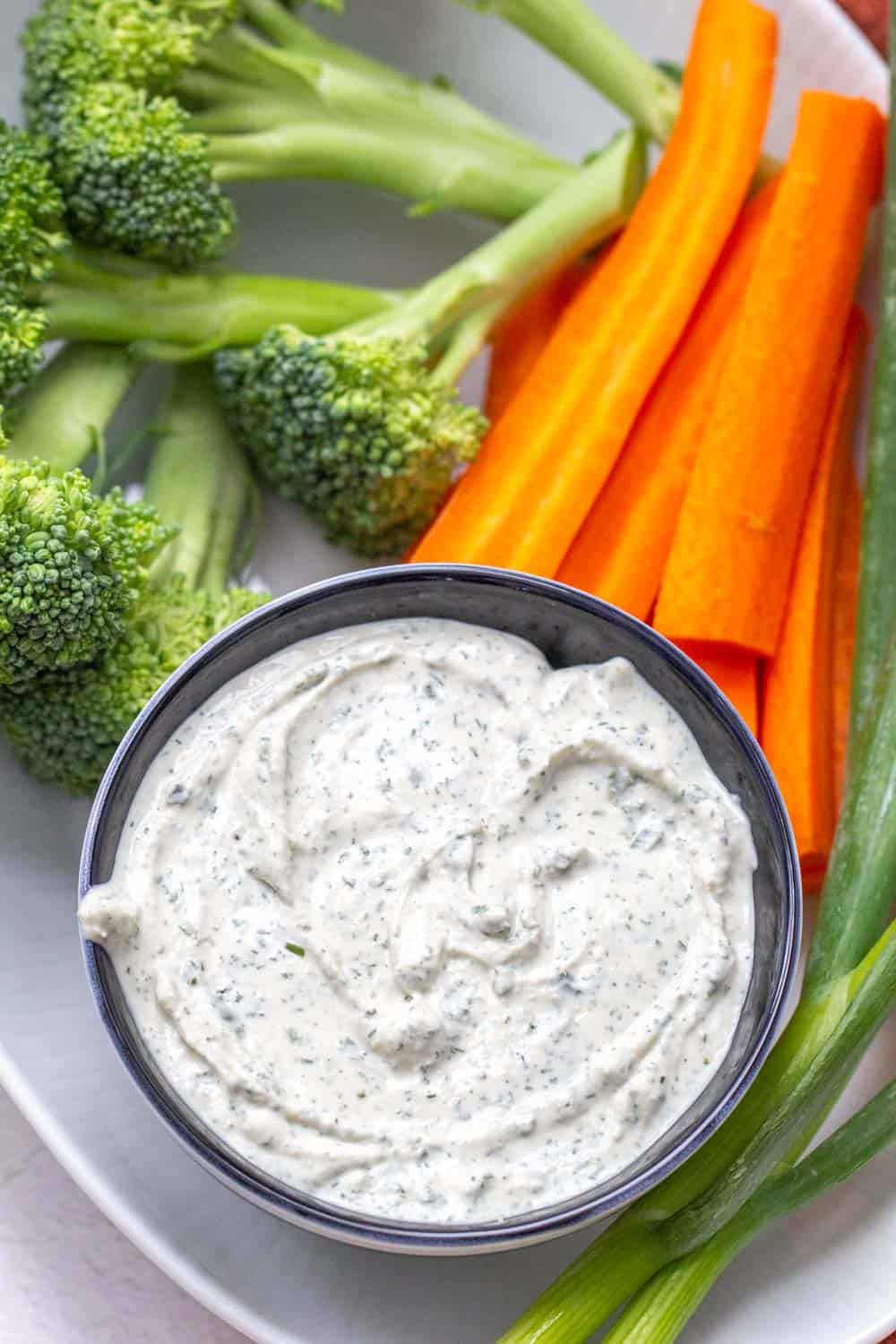 What can I serve with ranch dip?
While raw vegetables are perfect for ranch dip, you can eat it with practically anything.
Kettle chips are great with ranch dip, or you can use it as a spread inside a turkey sandwich.
Spicy chicken wings are perfect for dipping, as are crispy potato skins or fries.
My kids love it with chicken nuggets too!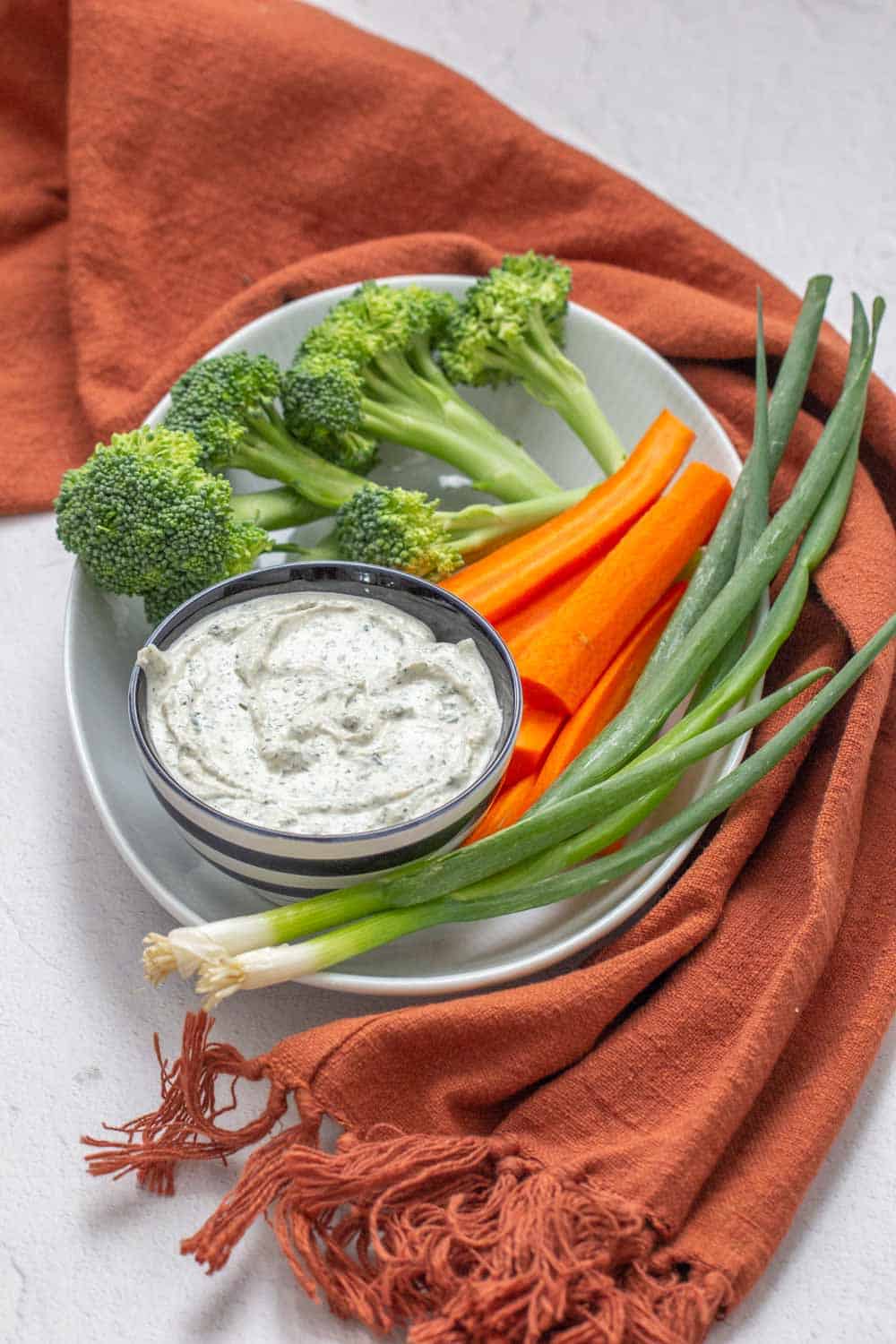 How long does homemade ranch dip last?
Store your dip in an airtight container. We like to use Pyrex dishes with plastic lids, or small restaurant deli containers, which are great for stacking.
When serving, portioning out only what you need will help keep the dip fresh.
The dip will keep in the refrigerator for up to two weeks.
Yield: About 1 cup
Homemade Ranch Dip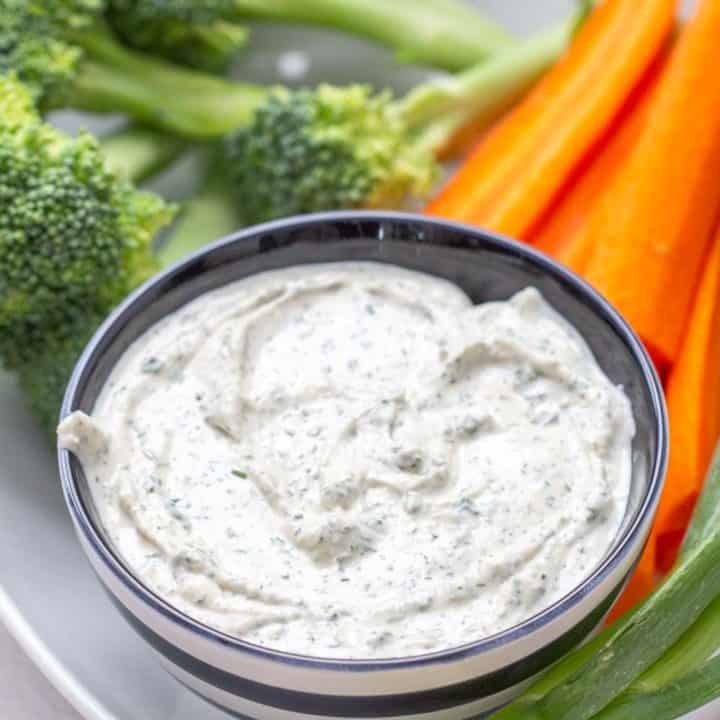 Love ranch dip for veggies and chips? It's easy to make your own at home with ingredients you probably already have in the pantry!
Ingredients
1 cup sour cream
¼ cup dry buttermilk powder
1 teaspoon dried parsley
1 teaspoon dried dill
1 teaspoon garlic powder
1 teaspoon dried chives
½ teaspoon onion powder
¼ teaspoon fine sea salt
¼ teaspoon ground black pepper
Instructions
In a bowl, combine all ingredients, stirring until well blended. Taste and adjust salt and pepper as desired. Serve immediately, or store in a resealable container in the refrigerator.
Nutrition Information:
Yield:
8
Serving Size:
2 tablespoons
Amount Per Serving:
Calories:

74
Total Fat:

6g
Saturated Fat:

3g
Trans Fat:

0g
Unsaturated Fat:

2g
Cholesterol:

20mg
Sodium:

95mg
Carbohydrates:

4g
Fiber:

0g
Sugar:

3g
Protein:

2g
Nutritional information is an estimate for informational purposes only and not to be used for individual dietary needs.